40 Vacation Ct,
Coolin, ID 83821
(208) 443-2095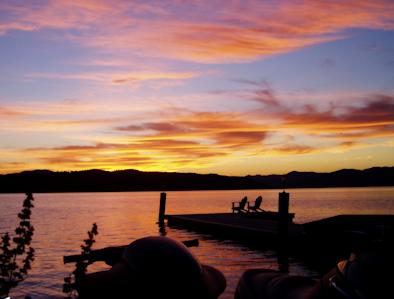 Want to get away from your busy life to just chill and relax with someone close to you? Resort at Cavanaugh's is the answer to that. If you want to getaway for a vacation, reunions, romantic escapades or even honeymoons, this is the place to be. In Cavanaugh Bay, you'll rediscover that life and the world we live in is wonderful. Experience all of it when you step in Resort at Cavanaugh's. You are like being shifted to a whole new world, a world with full of wonders for relaxation through nature. You can go to this resort by plane, car, or boat. The choice is yours for the taking without stressing you out.
Resort at Cavanaugh's is located in Priest Lake Coolin, Idaho. Where vast greeneries, pristine lake and mountain terrains awaits you. It is an inviting setting that you want to step out of where you are and go for a nature trip. Resort at Cavanaugh's like any other has an array of activities for you to choose from. Boating, fishing, and snowmobiling are one of the few recreations that you want to take advantage of. You can also take advantage of their RV rental here as well. It is that wonderful.
Resort at Cavanaugh's also provides lodging for people who want to stay longer here for the night or longer. Cabins are built for comfort and you will surely be relaxed in staying here. The fresh air and the peacefulness of nature will surely make you sleep soundlessly at night.
Being in Resort at Cavanaugh's will erase the stress that you've gone through in your everyday regular life. Imagine looking at the magnificent lake and the sunset that comes with it, there is contentment that goes with it. It will make your mind and soul revitalized. So come and experience first hand the wonderful beauty of nature that Resort at Cavanaugh's really has to offer.