7743 Highway 12, Kooskia, ID 83539 – phone: (208) 765-0841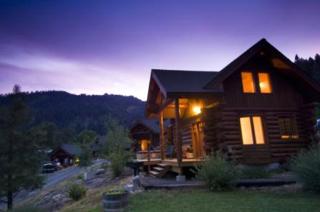 Idaho is the thirteenth largest state of US. It is also known as the gem state of United States, because it produces some very precious gemstones, which are not available anywhere else in the world. Idaho enjoys a very diverse pattern of weather, due to the influence of weather pattern off the Pacific Ocean. The southern part of the state is generally warmer as compared to the northern part. Idaho is a very famous for its tourists and visitors, who come every year to enjoy the natural beauty and spectacular adventures.
River Dance lodge is one such resort who provides all the activities and adventures to its visitors. It is owned by Betsy Bowen and Peter Grubb who also operate the ROW Adventures. Both of them are very adventurous and this facet of their life led to the birth of River Dance Lodge in 2002, which offers all types of adventure activities for its guests, during their stay. The resort is located on the banks of congressionally protected wild and scenic Clearwater River in North Central Idaho. It is just 3 miles away from the historic Lewis and Clark Trail. The resort includes a café, eight handcrafted log cabins with private tubs. Other than the Lochsa rafting trips, they offer day trip adventures in the surrounding wilderness. Apart from the best adventures at the resort for its vacationers, they offer a range of activities at its resort. They include White water rafting, Kayaking, horse rides, fly fishing, hiking, and biking. River Dance Lodge is a good holiday experience of wild rivers, nature and adventure activities.
This resort is an ideal holiday resort which is away from the maddening city life. Other than the vacationers, this lodge also caters to other activities like wedding, corporate parties, family reunions, serenity packages to name a few. There is also a historical museum at St. Gertrude which is just an hour away from the resort. This museum is the oldest museum in the state. ROW Adventures at the resort provide guided tours on the Lochsa, Selway and Clear Water rivers.
River Dance Resort provides an all inclusive ranch vacation packages, with numerous adventures. One can just rent the cabins and can plan their own vacation. River Dance Resort will extend their warm and superlative hospitality to its guests, no matter their plans. So come and enjoy a good family outdoors at the resort, and leave the worries to the organizers.