311 Village Drive
Tamarack, Idaho 83615
208.325.1000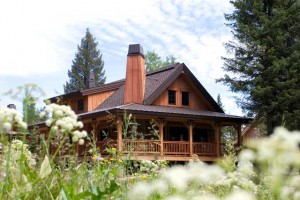 Located in Idaho, the Tamarack Resort is a great place to stay for all different types of vacations. This Idaho Resort offers a variety of options for both lodging and recreational activities so that all ages and energy levels will have a wonderful time. Families, singles, couples and groups can all be catered for and have a custom adventure and lodging vacation package set up.
You will find that getting to Tamarack is quite simple. If you are coming from some distance away, such as interstate or Internationally, then flying into the Boise airport, Idaho, will probably be your best option. Once you arrive at Boise then you will need a motor vehicle to travel the last distance of just over 100 miles. The Tamarack Resort is not far from Donnelly, Idaho.
If you are looking to kick back and relax then you will find that the setting at Tamarack is perfect for that. Surrounded by beautiful mountains, gorgeous Lake Cascade and the Osprey Meadows golf course, you will be able to relax and refresh yourself, body, mind and soul. There is a fully equipped fitness center on-site where you can spend time working out, if you wish. Then step outside to find a lovely swimming pool that is heated and open for visitors all-year-round! Let's not forget the heated, spacious hot tub, where you can sit with family and friends and relax your weary muscles. There is also Santé Spa located near the front desk in the Lodge at Osprey Meadows where you can be pampered with a massage, skin treatment or more.
If on the other hand you are looking for some fun things to do then this Idaho Resort is also the perfect place for you. There are so many fun and exciting activities that are literally at your door step, both at the Tamarack Resort itself and off-site. Some of these activities include: Tamarack Resort's Zipline, golfing, fishing at the lake, rafting, waterskiing, tubing, kayaking, swimming, bird watching, Tamarack express lift, mountain biking, hiking, snowmobiling and the list goes on.
This is just a short summary of some of the types of activities that are available at the Tamarack Resort. Whether you are coming in winter or summer you will find things for every member of your family or group to do. A fun-filled vacation with many memories for the future is sure to be the outcome of your visit to the Tamarack Resort in Idaho.